Brioscia co' tuppu: Sicilian brioche for ice cream and granita
Regular price

$64.00

Sale price

$47.00
Hurry, only 2 items left in stock!
Come and discover the brioche with tuppo, the delicious typical Sicilian breakfast that you can enjoy in the comfort of your home!
This sweet symbol of Sicilian craftsmanship is always fresh and prepared only with top quality ingredients, to guarantee you an unforgettable taste experience.
But there's more: our brioche is the only one with zero waste thanks to the special single-serving recyclable protective capsule, which allows you to keep the brioche and unpack it only when you need it, without the risk of deterioration of the other pieces.
Come and discover the Sicilian sweetness directly to your home with our brioche with tuppo, you won't regret it!
Ingredients

Type "0" and "00" soft wheat flour, water, lard, sugar, glucose and fructose syrup, sweetener: sorbitol, emulsifier: mono and diglycerides of fatty acids, fresh egg yolk, extra virgin olive oil, stabilizer e412, salt, whole milk powder, natural yeast, flavourings, turmeric.
Usage

Brioche with tuppo is the perfect dessert for breakfast, a snack or for a sweet break during the day.
You can enjoy it alone or fill it with ice cream or Sicilian granita to create an explosion of flavours.
You can enjoy it alone or fill it with your favorite jam or spreadable cream.
Try heating it slightly in the oven for a few minutes and then filling it with dark chocolate cream for an even more delicious result.
Furthermore, thanks to its single-serving packaging, it is perfect to take with you for a lunch break away from home or for a trip outdoors.
storage

In a cool, dry place away from heat sources.
Nutritional values

Average values ​​per 100g
Energy value 401.74kcal / 1681.68kJ
Fats 17.1g
of which saturated fatty acids 6.4g
Carbs 55.6g
of which Sugars 5.8g
Salt 0.0g

Shipping and returns

SHIPPING COSTS

Shipping is free for orders over CHF60.

Shipping throughout Switzerland:

Up to 2Kg CHF 7
Up to 10Kg CHF 9.7
Up to 30Kg CHF 20.5
More than 30Kg CHF 50

HOME DELIVERY

Home delivery is currently not available.

MADE

Any defects must be reported immediately upon arrival of the goods. If the complaint is justified, the purchase price will be refunded to the customer. The type of refund of the purchase price depends on the chosen payment method.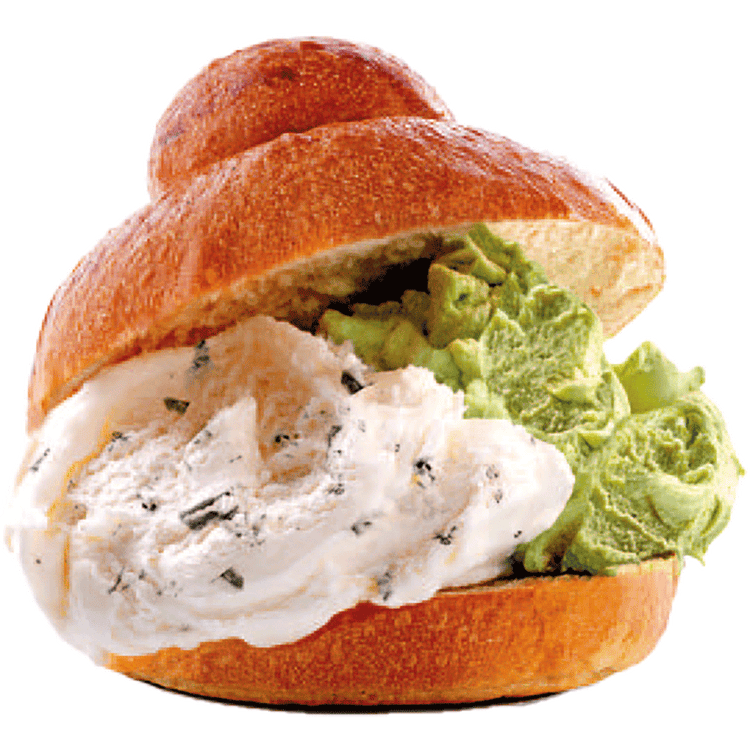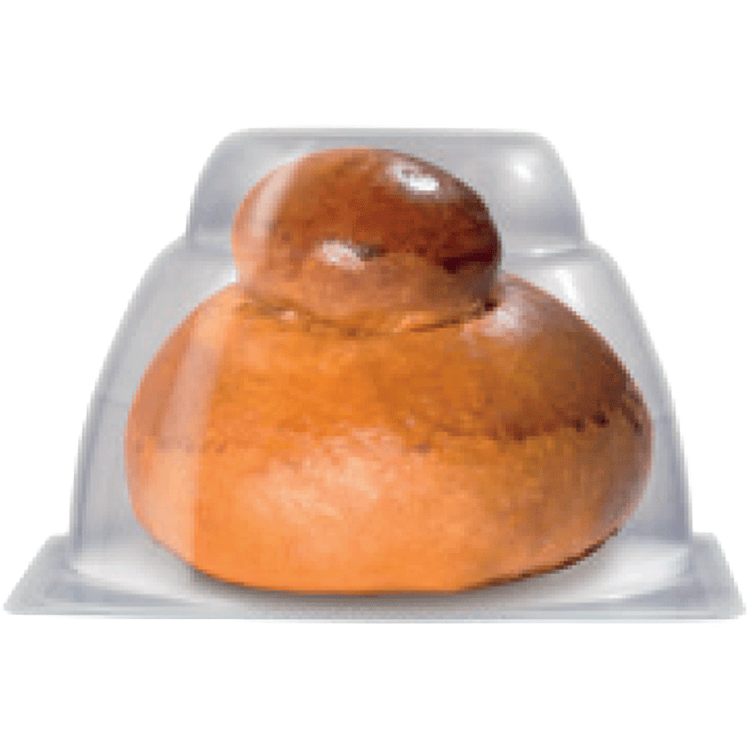 Brioscia co' tuppu: Brioche siciliana per gelato e granita
Brioscia co' tuppu (-90%)
Brioches
Ottime brioches freschissime. Le comprerò sicuramente non appena le finisco✌️😃
Warranties
Handcrafted
Genuine products for all healthy, gluten-free, organic and vegan cooking needs. We do not use artificial preservatives and only seasonal Sicilian raw materials to maintain the true traditional taste.
Fast deliveries
We deliver throughout Switzerland in a very short time thanks to our warehouse in Ticino and the efficiency of the Swiss Post Office.
Secure payments
We accept payments by credit cards, PayPal, Twint and bank transfers. Safety according to Swiss standards. All transactions take place in a secure environment.