Nocellara EVO oil
Regular price

SFr. 189.90
Hurry, only 3 items left in stock!
Extra virgin olive oil Monocultivar Nocellara of Campobello di Mazara (Trapani - Valle del Belice)
Origin from Sicily, in particular the Valle del Belice (Campobello di Mazara), from 100% Nocellara del Belice olives, only selected green olives.
The Nocellara del Belice is a variety that dominates the market of excellent products: from olives to extra virgin olive oil, this cultivar best expresses the character of its land of origin, Sicily.
Harvest
Olives harvested at the beginning of November 2022.
Organoleptic characteristics
The extra virgin olive oil Nocellara del Belice is an oil with an intense green color with golden reflections and has a scent of freshly crushed olives with hints of grass. An oil with an interesting aroma and a particularly intense and full-bodied taste, its flavor is medium-intense fruity, with hints of artichoke, tomato and almond on the nose. On the palate it reveals bitter and spicy sensations in balance and of medium intensity.
Pairings
It is recommended for roasts and vegetable side dishes, both raw and cooked.
Excellent raw on dishes such as seafood salads and chickpea soup, Nocellara del Belice extra virgin olive oil can also be used for short cooking at high temperatures and for frying, thanks to its high smoke point.
Origins
Renowned for the production of table olives, Nocellara del Belice owes its name to the shape of the fruit, spherical, and to the area of ​​origin: Valle del Belice (Sicily, Province of Trapani). The Nocellara del Belice is a Sicilian cultivar of great value that represents one of the most loved native varieties of the region. This variety has been found in Sicily for several centuries. The first crops date back to the Magna Graecia era; in fact, it was the Greek colony of Selinunte who introduced it into the area during the 7th century BC. This variety found wide diffusion in the province of Trapani, especially starting from 1600. Nocellara del Belice is produced from the homonymous cultivar in the Belice Valley mainly in the territory between Santa Margherita di Belice, Montevago, Castelvetrano, Santa Ninfa, Gibellina, Campobello di Mazara, Poggioreale and Salaparuta.
Production method
The harvest is done by hand through "brucatura", generally between October and November. Transport takes place in mesh boxes or racks where the fruits are arranged in layers not exceeding 20 cm. The processing phases are started no later than 24 hours after the harvest. After having been carefully checked, the manufacturing process begins starting from defoliation and washing by immersion and sprinkling. We continue with hammer pressing, kneading and centrifugal extraction to separate the two phases (liquid and solid). In this way an extra virgin olive oil is obtained.
Ingredients

100% Nocellara extra virgin olive oil
storage

Keep in a dry place and away from heat sources.
Shipping and returns

SHIPPING COSTS

Shipping throughout Switzerland:

Up to 5Kg CHF 9
Up to 10Kg CHF 12
Up to 20Kg CHF 15
Up to 30Kg CHF 25
More than 30Kg CHF 60

Shipping is free for orders over CHF80.

HOME DELIVERY

Home delivery is not available.

MADE

Any defects must be reported immediately upon arrival of the goods. If the complaint is justified, the purchase price will be refunded to the customer. The type of refund of the purchase price depends on the chosen payment method.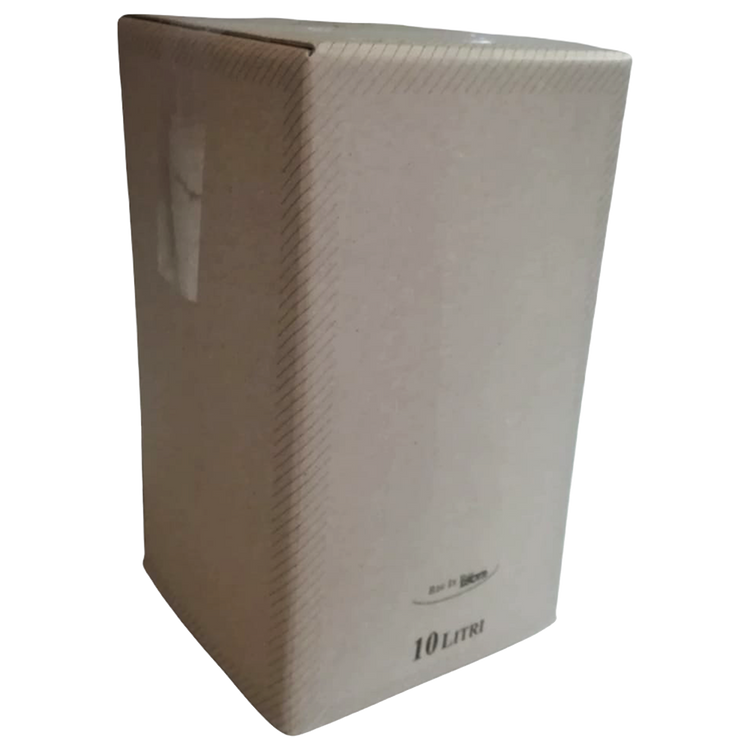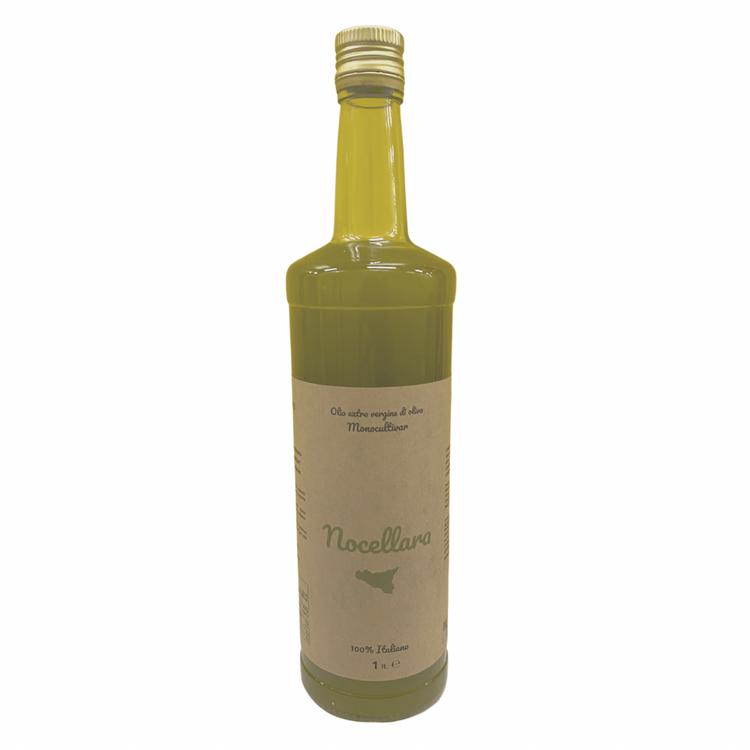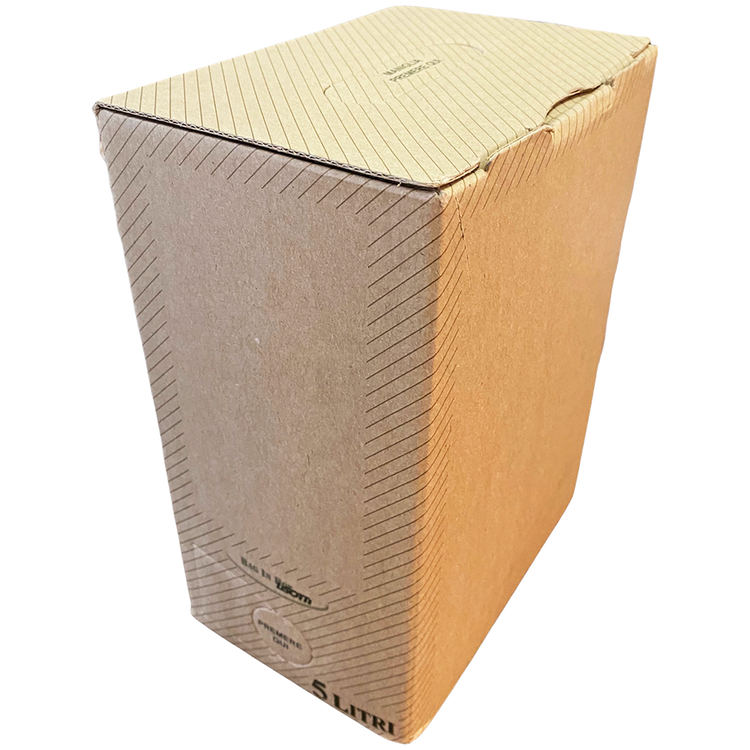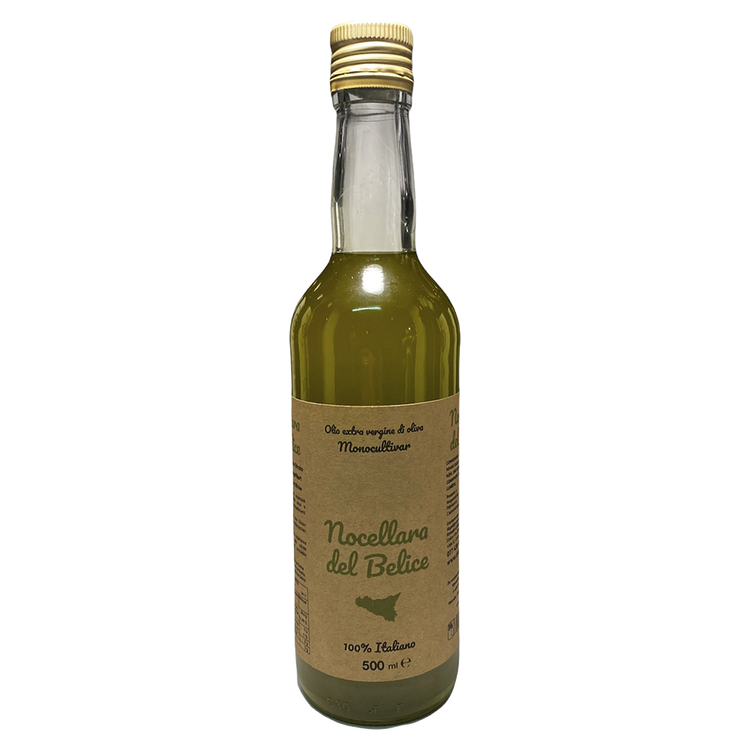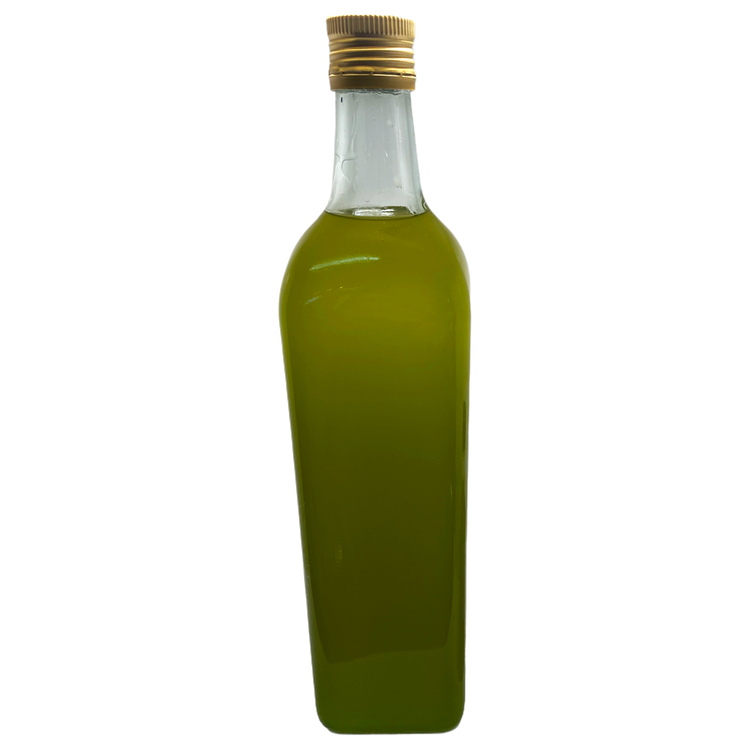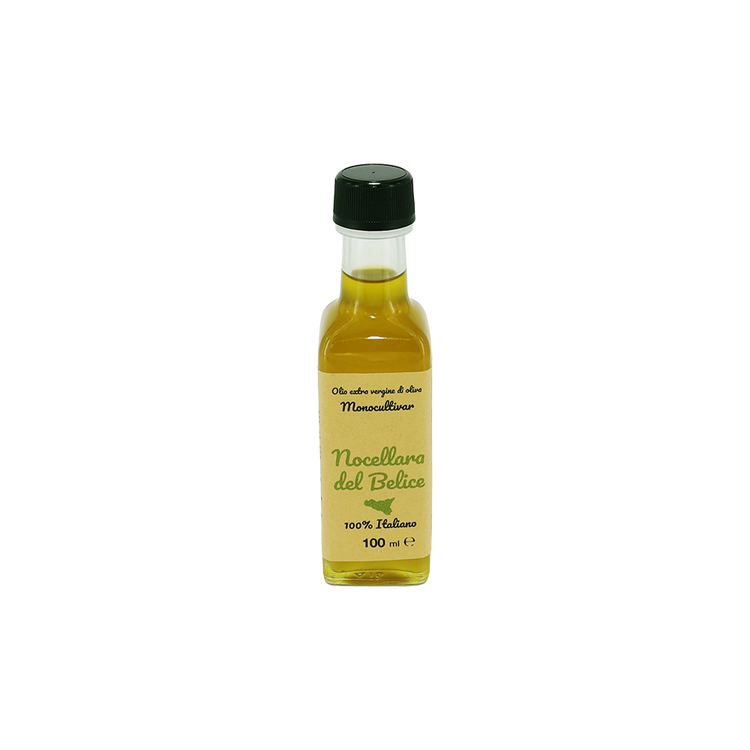 Ottimo olio, consegna impeccabile, velocissima (il giorno dopo!) sulla porta di casa
Ottimi Prodotti
Consigliato
Olio 100% siciliano Nocellara del Belice
Warranties
Handcrafted
Genuine products for all healthy, gluten-free, organic and vegan cooking needs. We do not use artificial preservatives and only seasonal Sicilian raw materials to maintain the true traditional taste.
Fast deliveries
We deliver throughout Switzerland in a very short time thanks to our warehouse in Ticino and the efficiency of the Swiss Post Office.
Secure payments
We accept payments by credit cards, PayPal, Twint and bank transfers. Safety according to Swiss standards. All transactions take place in a secure environment.