Paste di mandorla | Scaglie di mandorla
Regular price

SFr. 0.00

Sale price

SFr. 10.00
Scoprite il delizioso sapore della Sicilia con le nostre Paste di Mandorla con scaglie di Mandorla.
Ogni pezzo è formato a cornetto e pesa 40 grammi.
Le scaglie di mandorla ricoprono tutta la superficie esterna, regalando al vostro palato un piacevole e gustoso sapore.
Assaporate il gusto unico e la freschezza deliziose delle nostre Paste di Mandorla.
Ingredients

Pasta di mandorle (Zucchero, Legumi (Fagioli bianchi, SOIA), MANDORLE pelate (30%), Amido di patate modificate, Olio vegetale di colza, Armelline, Sale, Conservante (Sorbato di potassio E202), Aromi,
Colorante (Caramello semplice E150a)), ARMELLINE AMARE SGUSCIATE, MANDORLE pelate affettate (15%), MANDORLE dolci pelate (8,94%), UOVA di gallina albume, Sciroppo di glucosio (Sciroppo di glucosio-fruttosio (mais)), Miele, Sciroppo edulcorante (E420(ii), Fruttosio), Fecola di patate.
Usage

Le Paste di Mandorla sono versatili e si prestano a molteplici usi. Goditeli come snack irresistibile, accanto a una tazza di caffè o tè, oppure trasformali in ingredienti per creare dolci straordinari. La loro consistenza croccante li rende perfetti per arricchire budini, gelati, torte e biscotti fatti in casa.

Sono anche un regalo gourmet ideale per gli amanti del buon cibo, confezionati con cura per esprimere l'amore per la tradizione culinaria siciliana. Ogni morso è un'esperienza unica, una celebrazione dei sapori autentici che rendono la Sicilia famosa in tutto il mondo.
storage

Conservare in luogo fresco (20°C Max.) e asciutto, nelle confezioni originali. Il prodotto mantiene le sue caratteristiche organolettiche per tutta la durata della sua shelf life.
Nutritional values

VALORI MEDI PER 100g
------------------------
Valore energetico: 1444 kJ / 342 kcal
Grassi: 7.4 g
di cui acidi grassi saturi: 0.5 g
Carboidrati: 64 g
di cui zuccheri: 57 g
Proteine: 4 g
Sale: 0.05 g
Shipping and returns

SHIPPING COSTS

Shipping throughout Switzerland:

Up to 5Kg CHF 9
Up to 10Kg CHF 12
Up to 20Kg CHF 15
Up to 30Kg CHF 25
More than 30Kg CHF 60

Shipping is free for orders over CHF80.

HOME DELIVERY

Home delivery is not available.

MADE

Any defects must be reported immediately upon arrival of the goods. If the complaint is justified, the purchase price will be refunded to the customer. The type of refund of the purchase price depends on the chosen payment method.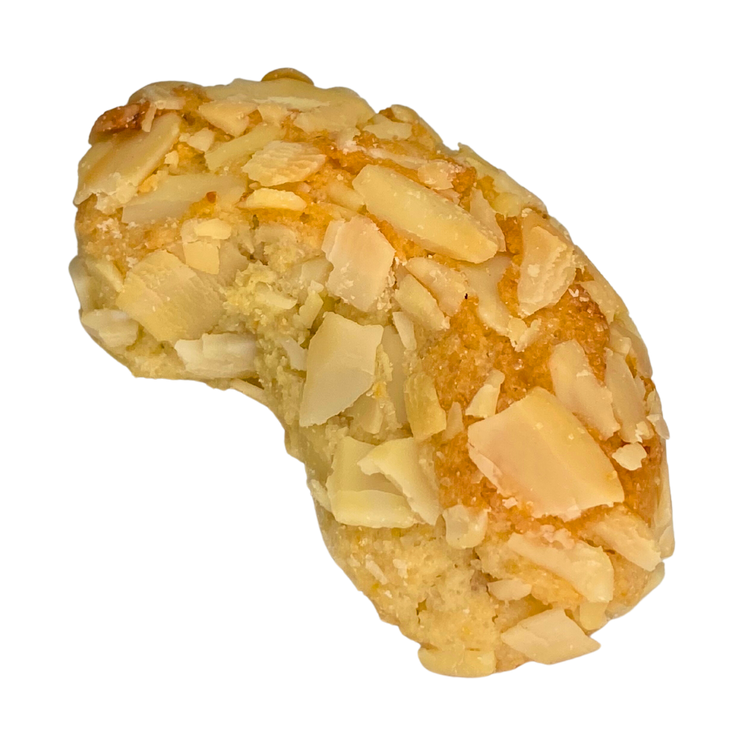 Warranties
Handcrafted
Genuine products for all healthy, gluten-free, organic and vegan cooking needs. We do not use artificial preservatives and only seasonal Sicilian raw materials to maintain the true traditional taste.
Fast deliveries
We deliver throughout Switzerland in a very short time thanks to our warehouse in Ticino and the efficiency of the Swiss Post Office.
Secure payments
We accept payments by credit cards, PayPal, Twint and bank transfers. Safety according to Swiss standards. All transactions take place in a secure environment.