Pipatu: Sicilian aged peppery sheep and goat cheese
Hurry, only 1 item left in stock!
Seasoned cheese with pepper: the "Pipatu" that conquers demanding palates


Pipatu is a mature sheep and goat cheese produced in Sicily with pepper. Its combination of delicate flavors of sheep and goat combined with the aroma of pepper, produce an exotic and unique taste. Produced with love and passion by the Caruso family, this delicacy has a history of generations of shepherds who have handed down the secret of its preparation. Pecorino Stagionato is aged for 180 days on wooden ladders, just like in the past, to give you an intense and spicy taste that will make you fall in love at the first taste.

But it's not just the flavor that makes this cheese unique: respect for animal welfare and care for the territory are fundamental values ​​for the Centro Form company. The biodiversity of the production area, far from industrial settlements and intensive farming, allows animals to live in serenity, thus guaranteeing a superior quality milk.

Seasoned Pecorino is perfect to be enjoyed both on its own, as a table cheese, and as an ingredient to enrich your traditional recipes. And as they say in Sicily, "Tumazzu duru nun pigghia cchiù salamora", or "hard cheese takes no more salt" - once you have tasted this delicious aged Pecorino, you will never want to change!

Don't miss the opportunity to savor the true taste of Sicily and buy Aged Pecorino directly here. You will thus discover a culinary experience that will take you to the heart of Sicilian traditions and will make you appreciate even more the richness of our territory and a little of the Dolce Vita.
Ingredients

Pasteurized sheep and goat MILK, lamb rennet, lactic ferments, salt, black peppercorns.
Usage

Aged Pecorino goes perfectly with full-bodied and aged red wines, which enhance its intense taste. Accompany it with a delicious millefiori honey and a spicy pear and quince mustard for a surprising contrast of flavors. Don't forget to add fresh broad beans, crunchy peas and sweet figs to your dish for a touch of freshness. Finally, serve it all with a nice slice of homemade bread, crunchy and fragrant, to make the taste experience even more pleasant and complete.
storage

Store in the fridge between 0 and +6 °C
Nutritional values

Average values ​​per 100g
Energy value 354kcal - 1468kJ
Fat 28g
of which saturated fatty acids 18.7g
Carbs 2.4g
of which Sugars 0.62g
Protein 23g
Salt 2.4g
Shipping and returns

SHIPPING COSTS

Shipping is free for orders over CHF60.

Shipping throughout Switzerland:

Up to 2Kg CHF 7
Up to 10Kg CHF 9.7
Up to 30Kg CHF 20.5
More than 30Kg CHF 50

HOME DELIVERY

Home delivery is currently not available.

MADE

Any defects must be reported immediately upon arrival of the goods. If the complaint is justified, the purchase price will be refunded to the customer. The type of refund of the purchase price depends on the chosen payment method.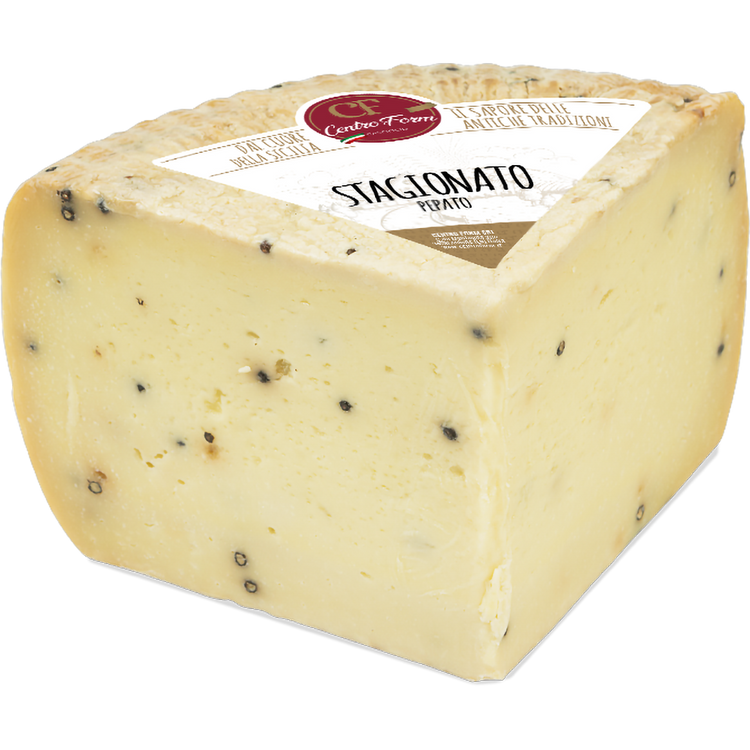 Warranties
Handcrafted
Genuine products for all healthy, gluten-free, organic and vegan cooking needs. We do not use artificial preservatives and only seasonal Sicilian raw materials to maintain the true traditional taste.
Fast deliveries
We deliver throughout Switzerland in a very short time thanks to our warehouse in Ticino and the efficiency of the Swiss Post Office.
Secure payments
We accept payments by credit cards, PayPal, Twint and bank transfers. Safety according to Swiss standards. All transactions take place in a secure environment.